Brisbane's Leading Actor Headshot Photographer
World class actor headshots and portraits.

Let's not rush this, but let's not overcomplicate things either. We're not aiming for glamour or fancy locations. My actor portraits have an earthy vibe. Natural, organic photos that show the real you. No need for anything elaborate. Just you and me, one-on-one. My signature style of photography and ALL your session photos included in your package. Simple. Click here to book your actor headshots.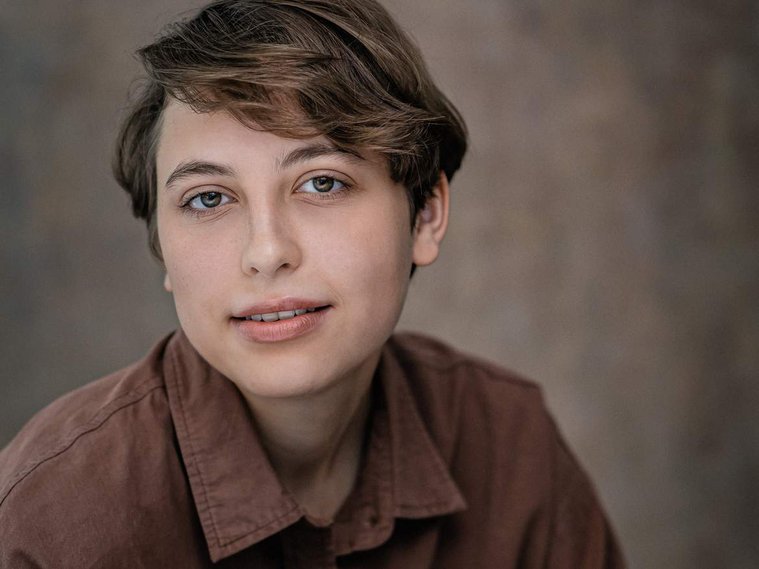 "I've been doing this a long time.
I took my first headshots in 1995 and I've learned a lot about peoples' faces.
The worst thing that can happen is if you turn up at your audition and you don't look like your headshot. Casting directors don't like that.
Actor headshots have to be practical, hard-working and most of all, they have to show the real you.
Just your head and shoulders, nothing complicated - a good solid headshot will open doors and get you auditions".

Sheona Beach
What's Important to Me?
We need energy in your photos! Photographing actors is totally different from photographing a model, a wedding, or a family portrait. There aren't many pro photographers who've crafted theirs skills to focus solely on headshots. And then, actor headshots are totally different from business headshots, and beauty portraits.
Don't waste your time. Hire a dedicated headshot photographer. A headshot is the number one tool in an actor's kit. It's essential that an actor has a headshot that shows what they can offer to a casting director.
When I work with an actor it's vital for me to create an environment where we can just get stuck into it. I need to create the space for you to generate expressions and I need to identify and highlight your features.
Collaboration is important to me. I work with you in a collaborative way, so you get world class acting headshots that proudly show your facial structure, type and expression. I specialise in creating natural, organic looking headshots using natural light, coupled with a bit of 'oomph' from my studio strobes.
Before your Actor Headshot Photoshoot
After you book me, I will send you a clear guide so that you know how to prepare for your photoshoot, what to wear, and what to bring to my studio. You will be asked to consider character traits, your type, your ideal role and past performances. What's the end goal? What expressions do you need? Is there a specific mood you need to capture?
What's your 'Type'?
I really need you to give this some thought before you arrive. If we aren't focussed on an outcome, we won't know when we've achieved it. Of course, I'll send you much more information about this after you book, but to be completely honest, the more you embrace your type, the more opportunities you'll get.
My Actor Headshot Studio
You may be wondering why my headshot prices are so affordable. I have a purpose-built portrait studio. It has lots of natural light with six windows and a set of French doors. I also use studio strobes to create interesting/different light – I think variety is important.
Hair and Makeup
It's imperative that you look like your headshot. I believe ladies should make minor changes to their hair during the shoot (think of different roles), but essentially, you will want to look the same as you will look when you meet the casting team. You need to be able to replicate your look when you go to an audition; having said that ...
Your headshot is competing with many other actor headshots. It DOES need to look like you ... BUT in a polished way that demonstrates how serious you are about your career.
The Photoshoot
To start with, you need to trust me and relax. I need to connect with you and understand your goals. Building rapport with my clients and creating a safe space for you to work is my strength.
There's no need to get anxious. I will get quite detailed with the way that I direct you, and we will keep going until we feel I have the shots that you need.
During your actor headshot photoshoot, you may be posed in a position for a while so you will be working to maintain your energy towards the camera. You will need to communicate with your eyes. Let yourself 'feel' and your expression will show in your eyes. And, of course, we might even have a little bit of fun along the way! It's also fine to bring a friend.
What to Wear
Your clothes should suggest the kind of role that you are looking for. I encourage you to consider future roles that you would like to audition for and bring clothes that support that. Jackets, turtlenecks and black formfitting t-shirts are amongst my favourites. There are certain colours to avoid, and I will send you a thorough guide after you book.
I'll ask you to practise in front of a mirror before you come along so that you understand how your face works and moves. You will need to think of yourself objectively and so consider taking photos of yourself and analysing them.
Select a clothing colour that makes your eyes stand out, and please avoid bright colours and patterns. Like I said, I'll send you a guide.
Eyes Are My Specialty!
Everything is about your eyes! My natural light headshots show off the beautiful detail in the iris of your eyes. That's my first and foremost passion. The irises in your eyes will look beautiful, showing off the colour in your eyes.
After your eyes, I'm super conscious of chins, jawbones and facial structure. I also love it when people send me inspiration photos the day before their photoshoot! We collaborate! I will not let you leave until we both feel that we have amazing photos of you.
Guess what! You receive ALL the images from your photoshoot!
And, because I place so much attention on combining natural light with my studio strobes, I promise you that your images will be pretty perfect to go, without Photoshop. So, when I Photoshop your images it's just a 'polishing' phase, and so you can definitely use all the all images from your photoshoot however you choose!
Your Expression
It's a good idea to have a selection of poses and expressions.
For example, I like to explore:
smiling
natural/neutral
serious
comedic
suspicious
a smirk
a soft chuckle
Professional Photoshopping
I will generally send all your images to you within two days. You will have a good look at them and let me know which ones you'd like me to enhance in Photoshop. After I've photoshopped them I'll email your final images back to you.
I'll make you look like the real you, on a good day. I certainly will not paint or brush your skin to make it smooth and plastic looking. Likewise, I won't Photoshop you to look glamorous or different. Photoshop can certainly take care of pimples/acne and temporary blemishes.
As I personally Photoshop your images, you will have the opportunity to describe any specific photoshopping requests.